The Hydrometeorological Automated Data System (HADS) is a real-time data acquisition and data distribution system operated by the National Weather Service Office of Dissemination.

HADS web pages are structured to provide necessary system information and site meta-data to National Weather Service Offices.

Data values presented on HADS web pages are PROVISIONAL and HAVE NOT been reviewed nor evaluated through quality control tests.

Site Search
| | |
| --- | --- |
| Enter NESDIS ID | Enter NWSLI ID |
More than 17,000 data points on the image below represent the locations at which river and weather data are observed and subsequently processed by HADS.



Click map image for additional displays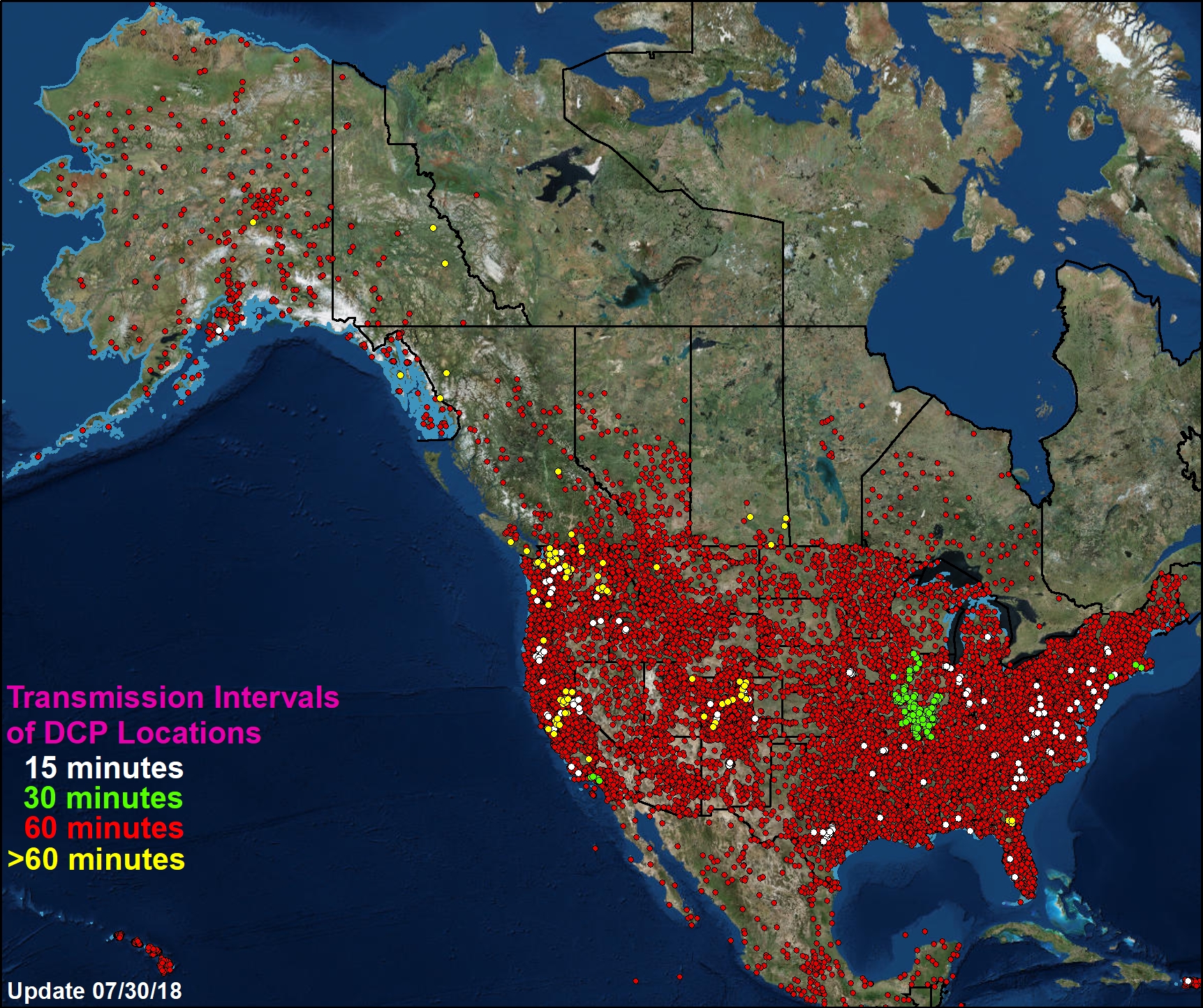 Click map image for additional displays